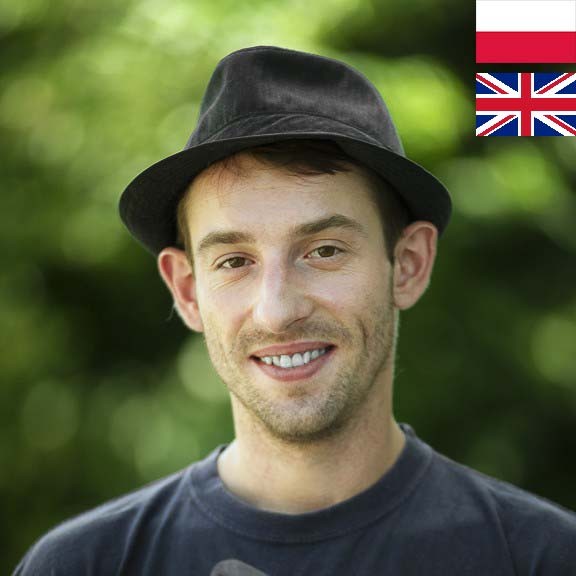 For almost 10 years I have been associated with Lublin culture as an actor, animator and fire dancer. I participated in the organization of such festivals as Falkon Fantasy Festival, City of Poetry or Carnaval Sztukmistrzów. I have been passionate about Lublin, since my student days. On a daily basis, I run my own Artistic Agency and play one-actor theatre. I specialize in theatre and workshops with young people.
 In Lublin, I am captivated by the charm of stories and legends that constantly live and surround the city's inhabitants. I show this kind of Lublin on my walks. I was a guide for the "Walk with the soul" program, an employee of the "Grodzka Gate — NN Theater" Center, and the president of the Lublin Fantasy Association "Citadel of Sirius".
Lublin is my "holy city, cursed city", in which I love the morning fog the most. You can see the Wanderer from Czechowicz's poem in this fog.